25 years of experience in the rental of 2 wheels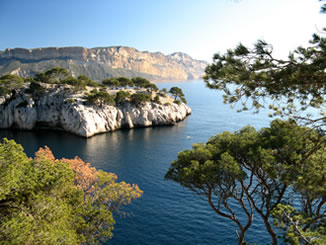 Would we be biased if we told you that the French Riviera is without a doubt one of the most amazing starting points for a bike trip of discovery around Europe?
And what if we told you that we had the best roads and the most stunning views that anyone can discover on a scooter or a bicycle?
Advantages Bike Trip
4 agencies on the french riviera
Unlimited mileage, insurance included
Assistance 7j/7, 24h/24
Wide choice of recent 2 wheels
Open 7/7 in high season
Well maybe a little, but we do so love our region and our towns!
Hire a motorcycle in Nice, Menton, Monaco or Cannes for a weekend, a week or why not even longer? And discover fantastic Alpine mountain roads and passes, the landscapes of Provence and the spectacular roads of the French Riviera at the controls of one of our motorcycles.
But the list doesn't stop there, if you are planning a longer trip, why not discover the most scenic roads in Europe?
Whether you are intending to ride around Corsica, northern Italy (the Great Lakes, the Dolomites and Tuscany) or to see the Alps in all their glory (Austria, Switzerland), our region–with all its charm, sun, large choice of hotels and international airports–is always the ideal starting point for a successful bike hire.
Just pick up your motorcycle on your arrival from one of our agencies (Nice, Menton, Monaco or Cannes) or have it delivered to Nice Airport, Cannes or Monaco, and enjoy a friendly welcome with bike enthusiasts at the same time. Longing for a custom trip? We can help you organise it.
We also offer getaway opportunities in major French cities (Marseille, Paris, Toulouse and Lyon) as well as the rest of Europe (Barcelona, Milan, Geneva and Rome, etc.).
Depuis maintenant plus de 15 ans, Bike Trip loue des 2 roues et propose aujourd'hui le plus grand choix de motos disponibles à la location en France avec des modèles de marque Harley-Davidson, BMW, Ducati, Royal Enfield, Yamaha.
With models ranging from the impressive BMW K1600 GTL Motorrad, to classics like the BMW R1200 GS LC & the BMW R1200 RT, and not forgetting of course exceptional or distinctive bikes such as the BMW S1000 XR, the BMW Nine T and the DUCATI Scrambler, you are sure to find the bike you are looking for!
Thanks to our wide selection of 50cc, 125cc, 500cc and 600cc scooters for hire, you can say goodbye to any traffic issues or problems parking, allowing you to discover the costal towns around Nice, Menton, Monaco and Cannes. Hire a scooter and enjoy the promise of beautiful rides in the Var country, where you can discover Estérel's majestic mountain range against a backdrop of the azure blue Mediterranean sea as you ride through Saint Raphael or Saint Tropez. Cross the Italian border to soak up the Dolce vita in Italian cities like Vintimille and San Remo.
Hiring a bike or scooter is a great unencumbered way to get around by yourself, as a couple, or in a group.
With every bike hire, you will benefit from EuroVelo's European network of 15 long-distance routes across the whole continent. EuroVelo's bike routes can also be used by tourists for long-distance trips, as well as by local inhabitants for their daily travelling needs.
The cycle tracks will lead you from one city to the next, along the coast or through the back-country.
Enjoy the best hiring experience with our large selection of bicycles for hire, including city, touring and road bikes.
With over fifty mountain passes, the Alpes Maritimes offer some of the greatest locations for sportier riding laps.
Discover the French Riviera on 2 wheels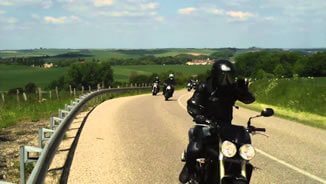 Upon leaving our agency in Nice, Menton, Monaco or Cannes, choose any one of a number of especially challenging bike routes to reach amazing destinations such as: :
The mythical Col de Turini, notably used for the Monte Carlo Rally, which you can climb up from different sides, all of which have a distinctly mountainous profile.
Saint-John's pass and Braus' pass with their steep slopes.
The Ablé pass with its series of twists and turns
The Col d'Èze mountain pass, which offers an outstanding panorama of the French Riviera
The Col de Vence mountain pass and the incredible Baous mountains
The Col de la Madone, where Tony Rominger long featured among the world's best riders. He set several Madone records when he lived in Monaco, and held the somewhat unofficial record of 31 minutes 30 seconds
The col de Castillon overlooking the Bévéra valley...
…as well as many others.
You can book your motorcycle, scooter or your bicycle online and pay via our site's secure online payments gateway. By booking your bike hire in advance (subject to confirmation from us), you are sure that your motorcycle, scooter or bicycle will be available on the day of your departure. We hope you enjoy browsing through our models, and we hope to see you very soon in one of our agencies.